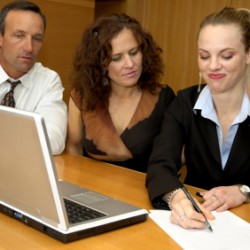 Managed Services
Is this the right solution for my company?
Managed Services or "Managed Service Providers" are organizations that specialize in providing preventative IT maintenance solutions for companies that desire to operate at an optimal level of network reliability. The primary goal of Managed Services is to monitor and actively maintain networks, external devices and user desktops/laptops which in turn reduces lost work time and optimizes network operations.
Small/Medium Sized Business Solutions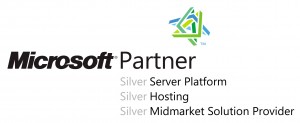 Consumer access to Technology Solutions has changed in recent years. In order to serve the needs of the market we have developed  more cost effective options for Outsourced IT Services.
As an example, the typical Managed Service agreement can cost you $1000.00 to $2000.00 per month.
Cloud Services
Save thousands in physical hardware expenses by creating your own Virtual Office. Save time by working anywhere with an Internet connection!
Network Administration & Management
Dedicated IT Support Staff is crucial to the success of any organization.  We offer custom support solutions that meet the needs of our clients, not the other way around.
Data Center Solutions
Work with a local contact to provide you with data center monitoring anywhere in the world.
Network Configuration/Installation
Consult with our Technical Team to identify the best network design and workstation solution to allow for maximum productivity and results.
Software Licensing / Compliance
Insufficient licensing and program hiccups are common issues that can be alleviated when working with the professionals at Orange County Computer.
Firewall & Security Solutions
Rest Assured that company data and intellectual property is secure by implementing industry proven intrusion prevention protocol and gateway antivirus programs.
Disaster Prevention Solutions
Protect your business from theft and natural disasters by implementing proven solutions that can safeguard your valuable assets
Emergency Service
Failures and critical data loss can occur day or night. Our Technicians are just a phone call away and are available any day or night, weekends and holidays. We understand what is means to have a mission critical situation and we are capable of solving issues that would stump most techs.
On-Site & Remote Support
Our Technical Team will travel on-site or work with you remotely to resolve your issues.
Hardware & Software Solutions
Our popular Remote Access Contract version of Managed Services has become increasingly popular in the past several years. These packages start at $250/month for unlimited remote support under a per user network structure.The same IT Support that an on-site staffed technician would perform will continue to occur, such as Backup, Log Files, Operating System & Antivirus updates, etc., for maintenance purposes; but the real key feature is that remote support is unlimited in terms of help desk or "Break-Fix" support at no additional cost. When a technician is dispatched to an onsite location during business hours, the savings will continue with a discounted contractual hourly rate instead of our normal on-site rate – another benefit to the "Remote Contract".
This is how Orange County Computer, Inc. continues to establish itself as the premier solutions provider for all your Outsourced IT and Network Administration needs at a fraction of the cost of the competition.
For more information, please contact us via telephone at 949-699-6619or via email at Contact Us